Although I study Southeast Asia quite a bit, I am not an expert of Vietnamese history by any means. In a way, this lack of expertise allows me to get surprised by new information all the time and keeps my job fresh.
Today for example, I came across information that claims the term "Việt cộng" was invented by the United States Information Agency (USIA/USIS) as part of their psychological warfare campaign to support Ngô Đình Diệm, the then president of South Vietnam, and undermine the credibility of the Việt Minh.

During the mid-1950s, the United States Information Agency engaged in a program to label all anti- Diệm groups in South Vietnam as communist through the moniker of "Việt Minh." By associating these groups with communist North Vietnam, the USIA hoped to prevent the anti- Diệm movements from gaining traction. However, labeling these groups as "Việt Minh" was not only incredibly inaccurate, but also carried a positive nationalistic tone that worried many intelligence officers in the field. Moreover, lumping together the Cao Dai, Hoa Hao, and assorted groups who supported alternative visions of South Vietnam's future and calling them all communists may have actually increased the very real connections and conflicts between these groups and Vietnamese in the north.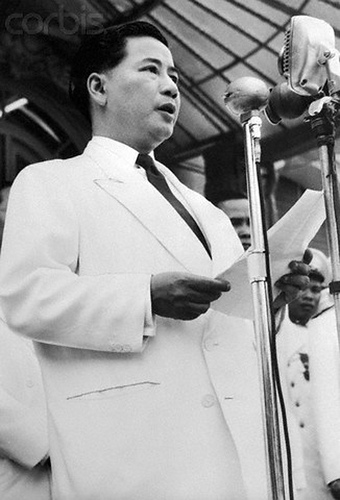 In late 1955, the USIS post in Saigon came up with the idea to begin calling these groups "Việt cộng" instead, a sort of slang word for communists. They hoped that this might create less positive sentiments among the population in South Vietnam. The first step was to encourage Diệm to use the term in his speeches and correspondences. It also appears that the USIS hired Vietnamese journalists to use the term Việt cộng in local newspapers in hopes that it would become part of the Vietnamese vocabulary. By the end of 1956, the term had caught on back in the United States and was in popular use before the end of the decade.