A few days ago I wrote a short post about the likely USIS creation of the term Việt cộng in lieu of the more nationalist sounding Việt Minh during the mid-1950s. Well, as it turns out, by the early 1960s, the United States Information Service in South Vietnam wanted more and now considered Việt cộng to be too nationalist sounding as well.
In 1962, John Mecklin became the head Public Affairs Officer of the USIS Saigon station. He felt that the U.S. foreign policy interests in Vietnam could best be met by addressed "the illiterate peasant in the bush" through psychological operations. Anyway, while on a trip to Washington D.C., it was suggested to Mecklin by Robert Thompson, a member of the British Mission to Vietnam, that the United States Information Agency stop using the word Việt altogether.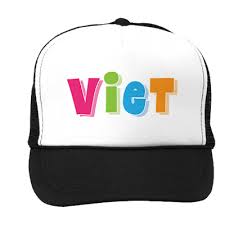 Mecklin seemed to think this was a great idea because he "initiated a contest among the USIS local staff" in Saigon and offered a $50 prize to anyone who could coin a new phrase "which would describe the Communists as foreign puppets, or something of that sort, to make them lose face."
I have not yet found any evidence that anyone ever won the prize or that a new term was coined (the term Việt cộng still reigns supreme), but I would love to see the contest entries. Here is the link to the FRUS documents if you want to read the originals.