One of the first "big boy" books I read as a kid was T.H. White's The Once and Future King. This Arthurian romance, along with Desmond Morris's The Naked Ape: A Zoologist's Study of the Human Animal, sat in my parents' bathroom for years. One day I decided to start reading what seemed to me at the time to be the biggest book ever written. I was surprised at how much it was like Disney's The Sword in the Stone… who knew books and movies were related?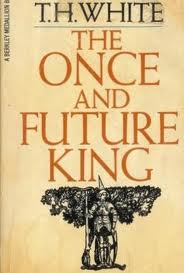 In any event, last night I watched The World's End, a British movie directed by Edgar Wright about five middle-aged friends who seek to finish a quest they began at the end of their high school days. Specifically, they hope to have a pint of beer in twelve different pubs in one evening. Their final destination, The World's End. The story quickly turns into a combination of an homage to The Once and Future King and a biting critic of British culture (or current lack thereof). All of this is explained, of course, through the rise of (literally) monstrous "social networks."

It is worth checking. Or at the very least, a great excuse to drink some beers and watch a movie.