Well, the rainy season has officially started, yeah!

While my pasty white skin will still require sunscreen and the temperature will not drop too much, after two years in Hawaii and multiple weeks of strait sun in Thailand I am looking forward to some weather diversity. Now I just need to not get caught in the sudden down pours.
Went into town today to meet up with some Thai friends I made while travelling. Because I live a little ways outside the city the transportation is actually really pretty expensive.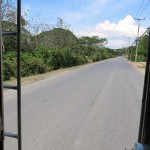 Drivers know you have few options and will go on and on about how far away your destination is. In reality it is only three miles or so. After getting into town, there was some confusion about when I would be meeting my friends, but at least I got to hang out in a fancy hotel for an hour or so.
After that we spent the afternoon and early evening getting some food, looking around the night market, and generally hanging out.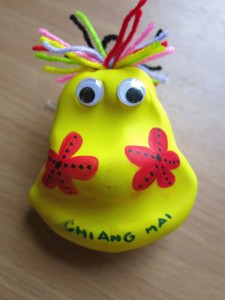 Speaking Thai all day is a little hard on my brain, but it was really fun and I can't wait to meet up with my friends again. They even got me a little gift. Awesome!