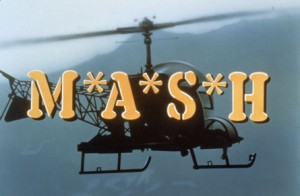 When I was a kid, one of my favorite late-night rerun television shows was M*A*S*H, a long running series about a mobile army surgical hospital during the Korean War. The TV series was based on the 1970 film by the same title which was itself based on a 1968 book entitled MASH: A Novel About Three Army Doctors.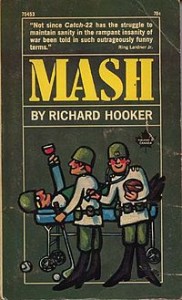 The original book was written by Dr. H. R. Hornberger under the pen name Richard Hooker. It described, and surely exaggerated upon, the horrible working conditions and strange circumstances of the first MASH doctors during the Korean War. The book was a sort of bizarre exposé of medical and army living during a transitional time in American domestic life and foreign policy.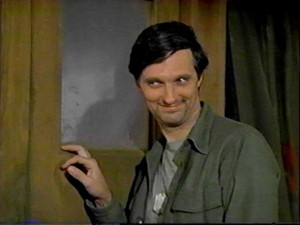 As it became a movie and then a television series, the narrative became a clear critique of the Vietnam War. The TV series in particular portrayed the United States Army as largely consisting of incompetent buffoons at the top and generally liberal people at the bottom. In the early years of the TV show which began broadcasting in 1972, there were a number of errors such as suggesting that Korea was part of Southeast Asia, or looking for communists/comrades in the jungle that hinted at the association of the series with events in Vietnam. In many ways, MASH can be seen as part of a television phenomenon that changed American attitudes during the prolonged war. Some critics even accused the show's writers of have damaged American moral and helping America "lose the war on television."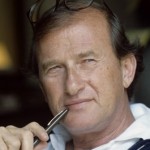 Well, this might not be as straight forward as those critics thought. As it turns out, Larry Gelbart, one of the main comedy writers for the show had, only five or six years earlier, been using television to help America win the war in South Vietnam.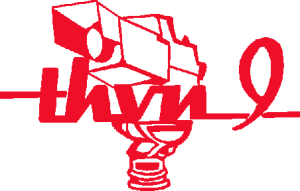 In 1966, the United States Information Agency decided to bring television to South Vietnam both to entertain American troops and make gains in their propaganda efforts. The USIS brought in thousands of television set, primarily from Japan, and helped the South Vietnamese government make their own TV station. Filming and programing began in Saigon at the National Film Studio ("national" might be a bit of a misnomer as it was actually endorsed and run by the USIS utilizing Filipino cameramen, crew, and directors, but that is a story for another time). Larry Gelbart, along with several other young American television writers and consultants were recruited to come to Saigon and shape this Vietnamese television channel, Truyền hình Việt Nam-TV, into the best state propaganda machine it could be. They dubbed old American war movies in Vietnamese, created newsreels supportive of the South Vietnamese government, and played plenty of old Vietnamese opera films to keep things lively. How well these channels worked to meet the USIS objectives is anybody's guess.